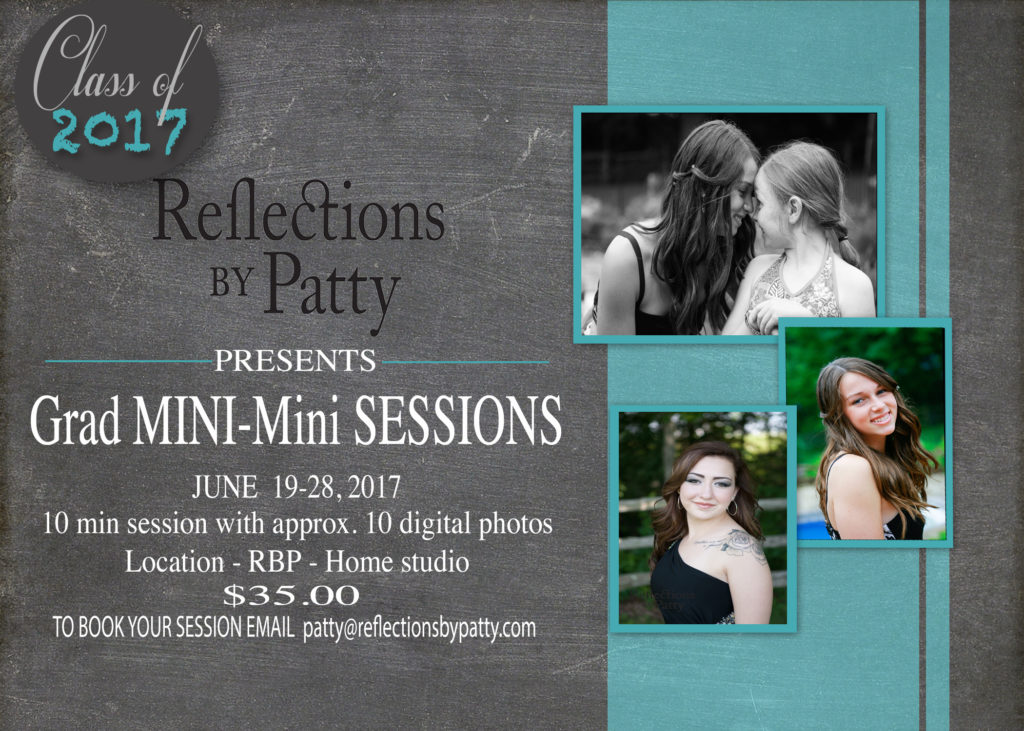 Super Mini Graduation Photo Sessions
It is that time of year when the days are full of proms and graduations.  I am offering again this year my super mini-mini graduation photo sessions.  These are quick photo sessions taken on my home studio property.  They are easily scheduled into that time frame between hair and getting ready and going to the ceremony or after the ceremony and on the way to the party.  Either time it is an excellent way to get some beautiful photos of your graduate.
These photos are relaxed, casual, non studio photos that capture the fun and smiles of your graduate and hopefully their proud parents, siblings and whoever else would like to be in the photo.  These sessions are 10 minutes long at the most.
Available times fill up quickly – email patty@reflectionsbypatty.com to book your photo session time.
Graduation MINI-Mini Photo Sessions
June 19-28, 2017
10 minute photo sessions
You receive approx. 10 unretouched digital photos
Location – Reflections by Patty Home Studio Property
$35.00